Extendicare's 50th Anniversary Celebrations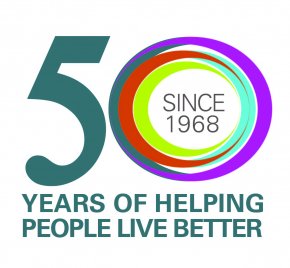 MARKHAM, ONTARIO, June 8, 2018 – Extendicare Inc. will celebrate its 50th anniversary on August 7, 2018. We have been helping people live better for 50 years and we look forward to 50 more years of providing care and services to seniors across Canada.
To recognize this important milestone, all Extendicare homes across the country will hold celebration events on Tuesday, August 21, 2018 around 1:00 pm EST.
Residents and team members will celebrate the day across different locations with barbeques, raffle prizes and giveaways, photo booths, costume parties and music and dance. Local dignitaries and regional health authorities will also be invited to join the celebrations.
We will also be reminiscing 50 years of helping people live better through videos and remarkable moments shared with our residents and families.
Speaking about the 50-year celebrations, President and CEO Tim Lukenda said, "This is indeed an exciting chapter for us as we celebrate 50 years of providing quality care to seniors in Canada. We look forward to working with our committed team as well as residents and families across Canada to continually fulfil our mission of helping people live better for another 50 years and beyond"
ABOUT EXTENDICARE
Extendicare is a leading provider of care and services for seniors throughout Canada. Through our network of 118 operated senior care and living centres, as well as our home health care operations, we are committed to delivering care throughout the health care continuum to meet the needs of a growing seniors' population in Canada. Our qualified and highly trained workforce of 23,700 individuals is dedicated to helping people live better through a commitment to quality service and a passion for what we do.
Forward-looking Statements
Information provided by Extendicare from time to time, including this release, contains or may contain forward-looking statements concerning anticipated financial events, results, circumstances, economic performance or expectations with respect to Extendicare and its subsidiaries, including, without limitation, statements regarding its business operations, business strategy, and financial condition. Forward-looking statements can be identified because they generally contain the words "anticipate", "believe", "estimate", "expect", "intend", "objective", "plan", "project", "will" or other similar expressions or the negative thereof. Forward-looking statements reflect management's beliefs and assumptions and are based on information currently available, and Extendicare assumes no obligation to update or revise any forward-looking statement, except as required by applicable securities laws. These statements are not guarantees of future performance and involve known and unknown risks, uncertainties and other factors that may cause actual results, performance or achievements of Extendicare to differ materially from those expressed or implied in the statements. Given these risks and uncertainties, readers are cautioned not to place undue reliance on Extendicare's forward-looking statements. Further information can be found in the disclosure documents filed by Extendicare with the securities regulatory authorities, available at www.sedar.com and on Extendicare's website at www.extendicare.com.
For photographs, interview requests and quotes, please contact:
The Communications Team
Extendicare Inc.
Phone: (905) 470-5607